January, 2007
Guy King is back on the scene in and around Chicago with his own band: Ron Scott on keyboards, Patrick McKeever on bass, Charles Price on drums, and of course Guy himself on vocals and guitar.
For the latest news on where he'll be, what he's doing, and how to book him at your place, check out his new website: www.guyking.net
September 9, 2006
Bonnie Lee, one of the last great voices in urban women's blues, passed away on the morning of September 7th. Born in 1931 near the Texas-Louisiana border, the young Bonnie played piano and sang gospel in her hometown church. In her teens, she toured the South as a singer with the great minstrel show; but her life took a new direction when she caught a ride with a moving van driver and headed north to Chicago. Living with an aunt on the South Side, she made her debut as a performer in neighborhood clubs -- first as a dancer, then a singer. Her powerful voice delivered blues in the full range from flirty simper to throaty growl, and her reputation grew as she gained experience.
By the 1970s she had withdrawn from public performance for family reasons; but her heart remained with the blues in the clubs. Her unfulfilled need to sing was painful to her and eventually led to a breakdown that left her fragile and shaken. When she regained her strength, music opened the door to her recovery.
She gave full credit for her comeback to her longtime friend, Willie Kent. Thanks to his insistance, she returned to the clubs, first as part of the audience, later as a singer invited up onstage, and finally as an integral part of the show. Her friend Willie also led her to make two excellent recordings (Sweetheart of the Blues on Delmark, and I'm Good! on Wolf Records), which unveiled the richness of her singing to a wider audience; and her voice also appears on several compilations of Chicago blueswomen. She participated in the "Ladies Sing the Blues" tour in Europe and was an authentic, vibrant presence on the Chicago blues scene. Until her death, she was a regular performer at B.L.U.E.S. on Halsted.
Bonnie Lee's singing style has been compared to that of Dinah Washington, Billie Holiday, and Koko Taylor; but her versatility, power, and sense of timing were entirely her own. In her later years, her performances surprised many: she would arrive slowly, an apparently timid, fragile-looking older woman, would be helped up the steps to the stage, and as the music started she would close her eyes and sway slightly... and from that gentle, unlikely source, a powerful, vital song would roar out to scorch the night. And it would swing.
Bonnie Lee is survived by a son, and by many friends and fans worldwide. Bonnie, we'll miss you!
Summer 2006
Guy King is still on the scene, and you may catch his fine guitar work now and then as he sits in with friends. He's stepped back from the front of the stage for a time -- but he's anything but gone. Stay tuned to see what the future holds for this talented young man.
April 15, 2006
It's spring, and change is in the air: the Gents have two new members. Michael Dotson joins the band as their new lead guitarist and singer, bringing his razor-sharp, on-target solos to the true-blue music of the Gents; and on bass, Sam Green steps in to lay the groundwork for that full ensemble sound. Both musicians are well-known around Chicago, and their presence in the band is sure to turn some heads.
April 7, 2006
Willie Kent continues to get coverage in the international press: The Guardian and The Times in England both paid their respects in print this past week.
March 11, 2006
Pay tribute to Willie Kent and his music with your comments on our Memory Book page.
March 6, 2006
Your support and good wishes for Willie's family are welcome. Kind words really do make a difference. In addition, if you can lend a hand to help them through this difficult time, that would be deeply appreciated. Click here for more information.
Thursday, March 2, 2006
Willie Kent lost his battle with cancer this afternoon. For his obituary, click here.

---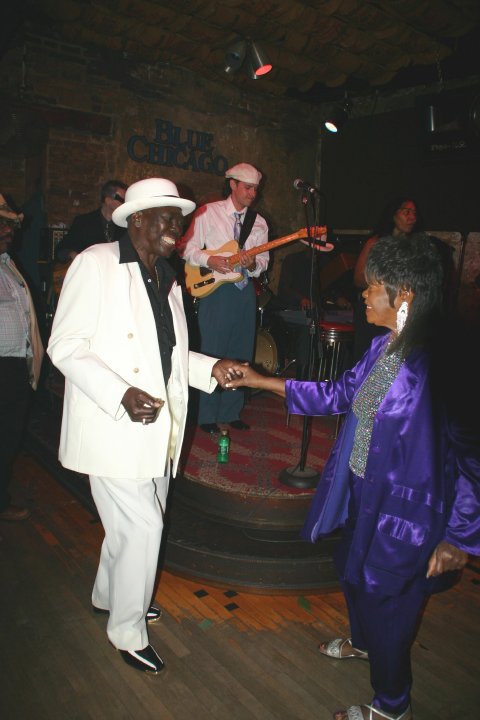 August 21, 2005 - On the dance floor during the fundraiser at Blue Chicago: Willie Kent said, "I don't dance," and Koko Taylor replied, "You do now!" Photo by Jennifer Wheeler, Chicago blues photographer.
---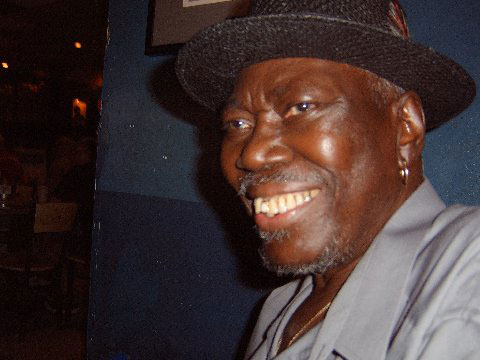 June 11, 2005 - Chicago Blues Fest: Willie Kent at the Blues Brunch, Buddy Guy's Legends. Photo by Aikku.