Home
Biography
Discography
Memory Book
Calendar
Booking
Help Fund
News
contact Webmaster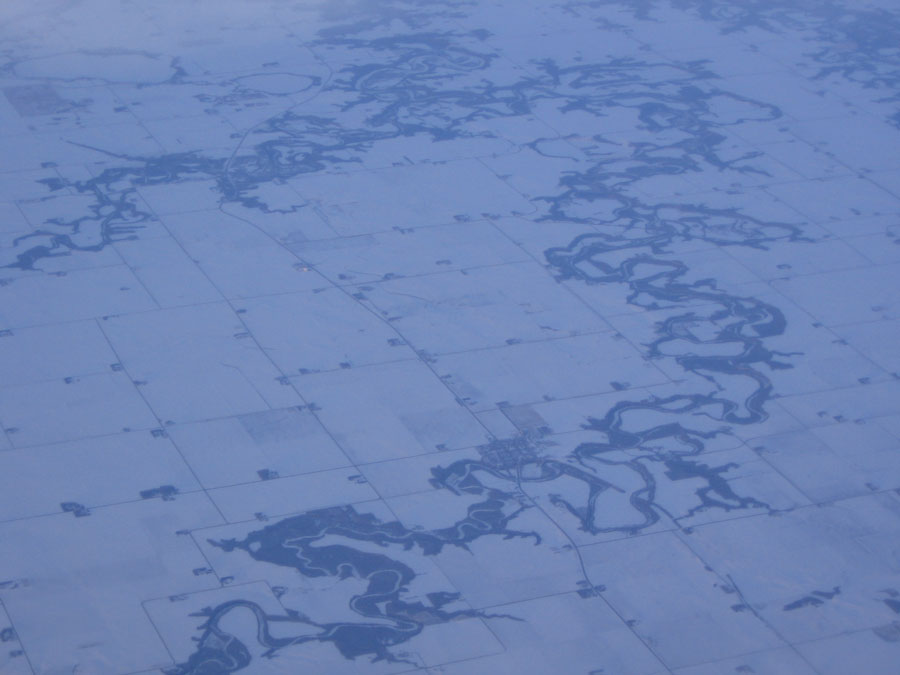 The world is less vibrant without Willie Kent.
His voice lives on in numerous recordings, and for that we're grateful; but to recall the man himself - his contagious smile, his generosity, his presence onstage, his view of the world - we must rely on memories.
This webpage is dedicated to remembering Willie Kent and his music. If you would like to add your own thoughts and comments to this Memory Book (and you are most welcome to do so), click here.
Sharing sadness can make it lighter. Shared memories keep the man and his music alive in our hearts.
---
At Willie Kent's services the huge turnout of musicians and friends and family was a reminder of how many people he helped throughout his life: all the wonderful women singers he gave work to, the kids visiting from other countries who wanted to play, all the talented musicians who worked in his band at one time or another, and for whom he kept the gigs despite the ravages of cancer, so his band could continue to work.

I'm thinking of how generous and joyful a man Willie Kent was. And yet I will always be mindful of how he could, through his powerful music and voice, eloquently and honestly express suffering and pain. I will always treasure hot summer nights when he and his band would mesmerize and entire packed house with a hypnotic groove, the whole band moving and swaying in unison while Willie and the sweet Bonnie Lee would duet a wrenching love story.

He possessed both a unique talent and a rare personality. I feel truly grateful to have known Willie Kent. And for all the times I saw him, it wasn't nearly enough. May God be good to him.

Justin O'Brien
---
I trust the following is appropriate and ok with the Kent family. I air his wonderful music which will always live on. My deepest sympathies to his wife and family.

Midnight Blues Online Radio

Regards,
Mel Wise
Cedar City, Utah
---
I was very saddened to hear of Willie's death last month, I have listened to his music for many years now. When I first began listening to the blues, Willie Kent and the Gents was one of the most influential bands. Their sound was so straight-ahead, honest Chicago blues that I was really smitten by that sound forever.

Last November my wife took me to Chicago for a surprise 50th birthday present, and I was so fortunate to actually see Willie and his Gents (and ladies) at Blue Chicago on our first night there. I humbly sat beside the great guy after his show that night, had a chat with him briefly (wish it had been more now) and bought one of the CDs he had. My wife took a lovely photo of me and Willie together, and I will treasure that and the CD forever.

I will never forget his warmth and humour that night -- those blue memories are forever.

My deepest sympathies go out to all his family and wife Ruth.

Willie was a true Gent!

All our love and heartfelt sympathies,
Dave and Anne Holland
Newcastle, England
---
I have read of Willie's passing in The Times, England on 5th April. Meeting him was touching history, hearing him was a joy - he was the real deal.

My wife's and my thoughts go out to Valerie, Guy, and the rest of the Gents -- Chicago just won't be the same.

Jim Anderson
England
---
Dear Willie,

I say thank you for what you have done for the people in Chicago, for your musician friends, for Wolf Records, and for me, Hannes Folterbauer.

I am, first of all, a blues fan. I came to Chicago in 1982 to record the blues legend Eddie Taylor in the Odyssey studio. The band members were Tim Taylor on drums, Johnny B. Moore on guitar and Willie Kent on bass -- and they played the best Westside blues I ever heard.

After Eddie died, I started working with Willie. Of course, he told me to record Johnny B. Moore with his band - this was our first project! Willie promised that the recording session would be just two hours; and he told no lie, because the musicians knew each other perfectly. We got second place at the W.C. Handy Blues Awards with this record.

This was the first LP by Johnny B., followed by a sampler with then-unknown Westside musicians like Barkin Bill, Mary Lane, Larry Taylor and Bonnie Lee! After that we recorded the first CDs with Bonnie Lee, and with Maxwell Street Jimmy Davis. I asked Willie if he could help me to record such legends as Jimmy Rogers, John Brim, Hubert Sumlin and Pinetop Perkins - and he agreed. The band at these sessions was often the same: Tim Taylor, Willie Kent, Billy Branch on harp and the great guitar players John Primer and Johnny B. Moore. ...

I am proud to have recorded three CDs with Willie himself and his Gents - the greatest project was to record him live at B.L.U.E.S. [This recording is still available - see the Discography.] He was one of the last ones in Chicago with a deep 'down home voice' like Muddy or Wolf. ... Willie never wanted any money for making the connection to the musicians for me. I think he was just happy that they got a chance to record - he just played at the sessions his legendary bass lines and helped me with the contracts. ...

He was a nice person and if we had misunderstandings, we came together after a 5-minute discussion. In the last years I always tried to meet Willie when I came to Chicago to see him playing at Blue Chicago. We would go out for lunch. I have often sent his CDs to him from Austria as a part of royalties so he could sell them from the stage. I always trusted him and so he has done the same: trusting me. I think our friendship helped a lot of musicians to get a better reputation in Chicago and to see it made really good sense not to stop playing the blues!

One last thing, all of you know that my English is really not good, but Willie and I never had problems with that - sometimes words are not the most important things! ... I will spend the money I would have paid for the plane ticket and hotel to Willie's family - I think this will help a little bit. But, as soon I come back to Chicago, I will visit his grave.

Good bye, Willie.

Hannes Folterbauer
Wolf Records International, Austria

(For the full story of Hannes, Willie, and Wolf Records, click here)
---
My wife and I love the blues and we love Willie. We never came to Chicago without seeing Willie and the band if they were in town, and if possible two or three nights in a row. Some of the most wonderful moments in our life were spent sharing the evening with Willie, Lorenzo, Kenny, Jake, Miss Bonnie, Baldhead Pete,Toothpick Davis and all the gang at Blue Chicago.

We are both saddened to hear of Willie's passing, but he will always be with us through his music. We send our most sincere condolences to all of Willie's family and to all of those who loved him.

I can only hope that I can bring to the world a small measure of the joy and happiness that Willie's life brought to all those whose lives he touched. Though Willie has left this life, he shall through his music and spirit always be with those who loved him, including Dorie and me.

Lorenzo, don't give up on us, some day you will look up and down the sidewalk we will come. Our love to all at Blue Chicago.

Dorie and Doug Prince
Cape Coral, Florida
---
Willie Kent was my favorite blues singer and musician. His music and personality touched my heart and soul. I had the pleasure of enjoying his 'straight from the heart' music and songs in Blue Chicago and other blues clubs. I was also there when Willie and his Gents performed in Amsterdam and Belgium. Therefore I was very sad when I learned that Willie was seriously ill and had passed away. I was glad to be able to be in Chicago with Willie's friends and family for the funeral.

With his death, we've lost a great bluesman and a great person. I extend my sympathies to the family, friends and fans of Willie and wish them much strength.

Sincerely,
Tineke Wiggers (Blueslady)
from the Netherlands
---
I saw Willie on his birthday in 2004 at B.L.U.E.S. on N. Halsted. My buddy and I just happened into the club by accident, sat next to Bonnie Lee, and listened to The Gents as they warmed up. What an unforgettable treat! So many artists joining in to play and wish Willie a happy birthday. We even got to share in his birthday cake.

My buddy & me and three of my brothers are taking our 82-year-old father to Chicago this June for the Chicago Blues Festival. I was looking forward to taking my Dad to see Willie perform. Now we'll just have to plug in one of his CDs and listen in while Willie continues to entertain us from heaven.

All the best, Willie. Thanx for years of the blues!

Mike D.
Jacksonville, Florida
---
Willie's music connected, he was never an also-ran, he stood as a Chicago Blues benchmark.

Billy Hutchinson
"Blues Matters" magazine
---
I was unable to attend Willie's funeral, as I moved out of Chicago about a year and a half ago. I had written this to be read at the funeral or rememberance at Blue Chicago, and due to so many people wanting to share, it wasn't read. I know that it is a bit long, but I wanted to be able to share my words.

Thank you,
Grace Battaglia

Although I can't be with all of you today, I am there in spirit. I wish I could be there to share my wonderful memories of Willie, and hear all of yours. Know that I am thinking of all of you who cared for him in our time of loss. Willie was more than an amazingly talented musician to me, more than just a friend, he was my family. A couple of weeks ago I was in Chicago and thanks to Uncle Lorenzo, I was able to see Willie one more time. We had a great visit and I'm thankful that I had the opportunity to see him again. His friendship and love have enriched my life in so many ways. It is with great sadness that I say goodbye to my friend, but I will take with me so many fond memories of a man that I loved. Over the years, whether I was living in Chicago or Ireland, I'd often send Willie cards, letters and postcards, to let him know that I was thinking of him. Once I moved to Ireland and he started to receive postcards with sheep on the front, every time we spoke, he'd tease me and ask how the sheepherding was going. Anyway, if I had the chance to send him one more letter, this is how it would read:

Dearest Willie,

I will never forget what a special friendship we had, full of love, trust and respect. Over the years we have laughed and cried together. You have been my shoulder to lean on and I have been yours. My world is a better place because you were a part of it. Thank you for so many wonderful memories. Thank you for singing all my favorite songs, for ironing my dress in Paris, for trusting me with your secrets, and for keeping some of mine. Thank you for sending me home after having too much to drink BEFORE I made a fool of myself, for coming to my college graduation, for being my date at Jenny's wedding. Thank you for our nights at the California Clipper, every Monday at B.L.U.E.S., and every Wednesday and Thursday at Blue Chicago. Thank you for sharing your red wine with me while working, making sure I didn't get caught by my Dad. Thank you for holding my hand at Earl's funeral and getting me through that sad time. Thank you for helping me celebrate so many birthdays and New Year's Eves, for dancing with me at my wedding, and for always believing in me. Friends like you don't come along every day, and I've been blessed to have had you in my life. I love you daddy and I will miss you more than you could ever know.

All my love,
Grace
---
I am deeply saddened by the passing of Willie Kent. His music touched my heart and soul. Over the past 10 years, whenever I was in Chicago I always made it a point to catch one of Willie's shows -- usually at Blue Chicago. Real life experiences are what made Kent's Chicago blues so authentic, and why he felt them in his soul. His passing is a great loss to the blues world. Visiting Chicago will never be the same. Heartfelt condolences to his family.

Tim Holek
Freelance Journalist
---
I met Willie Kent at Blue Chicago in 2004 while on a Blues pilgrimage from the San Francisco Bay Area. During a break I purchased a c.d. from Willie and enjoyed a warm and generous conversation. I told him I played in a Blues Band and was honored to meet him. At the beginning of the next set he introduced me to the audience as if I was an equal. What a powerful and generous gesture. I will remember him as Blue-collar Royalty. His grace, class and humility are unequaled by anyone in the music industry. His music moved me very deeply and I will remember him forever.

God bless you Willie and thank you!

George Schoenstein
---
My name is Kenny Barker. I had the good fortune to play with Willie for almost 25 years, and even more importantly I had the good fortune to be a close friend for all those years.

The SugarBear will be missed not only by the people who knew him, but by millions of fans world wide.

Kenny Barker
Keyboard man for Willie Kent and the Gents
---
Desde España también queremos rendir un sentido homenaje a uno de lo más grandes del blues, Willie Kent.
Quien esté interesado puede leer este pequeño tributo que desde aquí le rendimos.

Roberto Prieto Reguera

To read the BlueSpain hommage to Willie Kent, click here
---
From everyone in Nashville here at the Music City Blues Society:

I met Willie at the Handy Awards at the old Orpheum Theater in Memphis a few years back, and he gave me one of his cards that reads "Willie Kent and the Gents." I've carried it in my wallet ever since he gave it to me. I got a picture of me with Willie and James Wheeler that night, too.

I'd like to say thanks for some great music from a great bluesman.

Don Crow
Music City Blues Society
---
My name is Joe Cano, and I knew Willie Kent for about 5 years. He was introduced to me by a musician friend, John Evans. I'm a blues guitar apprentice and have been a regular at the Chicago blues clubs, and the moment I met Willie Kent I knew I was in the presence of a great man. Within five minutes I could tell that Willie was very humble, and even though he was a superstar in his own right, he didn't have the superstar ego.

People wonder why such a good man had to suffer so much at the end. Don't we know that when we are baptized into Christ's birth, we are also baptized into his death? ... The servant is not greater than his Master. To be a disciple of Jesus we have to take up our cross daily and follow Him. That means all of us, we all suffer. To live the joy of Easter Sunday, we have to suffer on Calvary first.

I miss Willie Kent immensely, like so many others. I think about him every day. We will never forget our dear friend Sugar Bear. I'm gonna call his alderman to nominate 63rd and Damen Honorary Willie Kent Drive.

May the Sweet Lord carry him on Eagle's wings.
Praise, Honor and Glory be to the Holy Name Of Jesus, who is Love and Mercy itself, Amen.

Joe Cano
---
I come from Whiteriver, Arizona, a small community on the Ft. Apache Indian Reservation. I discovered the Sugar Bear's music in the 80's and have tried keeping track of him since. I have almost all his recordings. Sadly, I never saw him live, as I've never been to Chicago.

Just as some have their favorite sports stars, Willie has always been a starter on my list of top performers - there's Willie, Magic Slim, John Primer, Byther Smith, & Tab Benoit. I've mentioned this to each of these guys and have received their nod of appreciation - I'm sure Willie would have also. It was this past May that I learned of his illness through Michael Blakemore and members of the Teardrops. I've prayed for his recovery, but our Heavenly Father obviously wanted his presence more. I'm sure he is making some fine heartfelt music as I write. I will continue to pray for his family. Thank you Willie for the awesome music and inspiring me to continue learning to play!

Sincerely,
Ronnie Peaches
---
My name is Danny Rogers and I am an old friend of Willie Kent's. I have been living out of state and just recently moved back to Chicago. I was unaware of Willie's health problems....

This man was not only a living legend of the Chicago blues, he was also the very first that gave me a chance and welcomed me up onstage (and autographed my guitar) to perform with him, Willie Davis, Jake, and Kenny. He also introduced me to Sugar Blue, Melvin Taylor, and Bonnie Lee.

I just want to say that I will never forget his kindness, and I'll never forget performing with him. This man showed me the respect that only a fellow blues musician can. He brought me right up onstage and recognized my 25 years of guitar talent, and in doing so showed me he was a true ambassador of the blues. He was willing to let a young player like me get up and help him keep the blues alive. I will always hold that lesson in my heart and will always promote any new young blues talent that comes my way for the same reason.

God bless Willie. I'm sure he's not suffering any longer, and who would want to see such a beautiful, gentle man suffer?

I will never forget when some guy in the audience questioned my ability as a musician before I got onstage with Sugar Blue and Melvin Taylor. Willie leaned right over to Sugar Blue and said, "Wait till you hear him play the blues." Sugar had no problem giving me his autograph on my guitar after I brought the house down at Rosa's.... I got a standing ovation, and I looked over at Willie and he just sat there smiling and clapping for me.

He stuck up for me and my talent and I will never forget it.

Dan Rogers
---
Well my friends, we have lost another great bluesman. By now I'm sure that most of you know that the great singer/bassist Willie Kent passed a few days ago as a result of his long bout with cancer. ... In my estimation, Willie Kent was one of the last of the "pure" Chicago Blues giants. His impeccable bass playing combined with his sometimes haunting voice made him one of Chicago's greatest blues exponents.

I had the opportunity to appear with Willie on numerous recordings and it was always a labor of love. He will be greatly missed.

Billy Branch